YARA Courses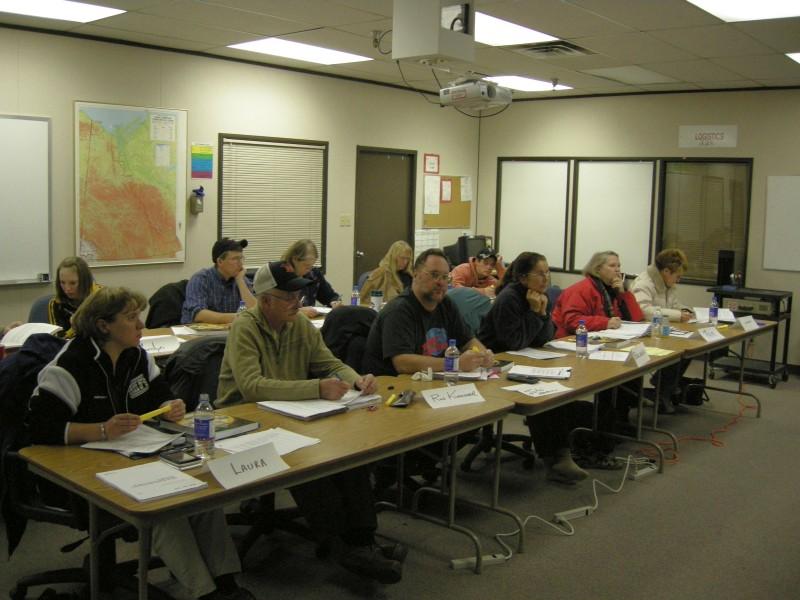 The YARA course program: The next course is planned to go from January 5th, 2017 until March, with classes once a week on Thursday from 7-9pm.
There is no charge for this course at this time. Participants can purchase manuals. If you are interested please contact VY1AK (Terry Maher)
YARA Contacts
See list of other resources below.
If you want to study on your own and write an exam, YARA has two examiners ready to help you. See more information below.
In previous years YARA has offered several class options: in evenings twice a week over 6 weeks, intensive weekend courses, and group study sessions. There have also been short courses and hands-on workshops. See photos:
Due to the uncertain nature of having enough students at any given time we tend to be very flexible when we offer a class. If we have enough interest we try to set up classes as needed.
We need at least 5 students and not more than 15. So if you want to take a "ham class" check with your friends and see how many you can get together and let us know. We will try to get more people involved.
In the interim, or if there are not enough students available for a formal class, you have other options:
You can order a study guide through Coax Publications, and
You can do an online course by Alpha Victor Enterprises Ltd. Hamstudy.com
You can do "self-study". YARA has its own CD study guide/tutor based on previous courses. Download this to your computer and "unzip" it. Make a shortcut on you desktop to the README.htm file for quick access. Just follow the instructions on the disk. Click here to download
Download Industry Canada publications, and
Download the practice exam question bank, RIC-7, from Industry Canada, and/or
Download the exam generator software from Industry Canada, and
ExHAMiner, a self-test program for candidates to the Canadian Amateur Radio certification
If you need help or coaching contact us, and or
Join us for coffee/breakfast 9:30 am Saturdays and A & W in Whitehorse
Writing your exam: Two members of YARA are accredited examiners. When you are ready to write your exam, contact us to set up a convenient time:
Ron McFadyen - mcfadyen-at-northwestel.net
Bob Melanson - bob-dot-melanson-at-northwestel.net
Other resources: